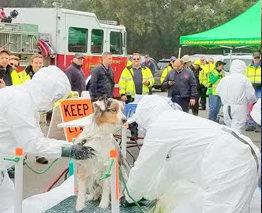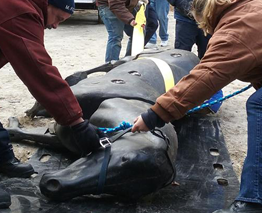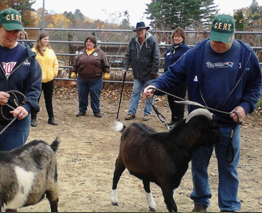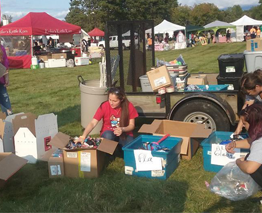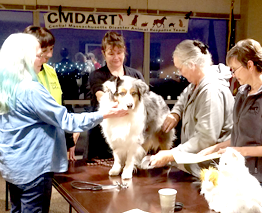 CMDART is an independent, charitable, non-profit, tax-exempt 501(c)3 organization. We provide information, training, support, supplies and personnel to help plan, prepare and respond to aid animals affected by man-made or natural disasters at all levels of disasters according to our capabilities and resources.
One of CMDARTs Greet, Reach, Teach programs held tonight June 28, 2023 was Reading and Handling Animals Under Stressful Conditions. The goal of the program was to help  emergency response teams, CERTS, Red Cross, and others,  to learn how to manage animals and pet owners affected by emergencies/disasters. It was a nice collaboration between community teams and animal control.. We thank the Community Foundation of North Central Mass, the Fitchburg Fire Department, and Animal Control from Fitchburg/ Leominster,  Holden Sterling For helping to make this a fun learning experience tonight.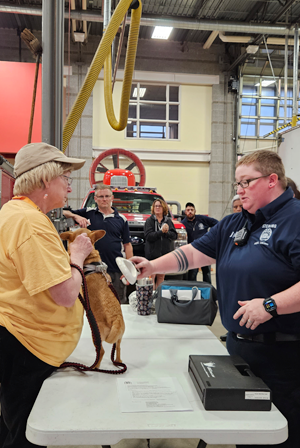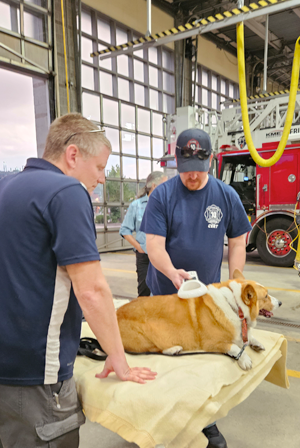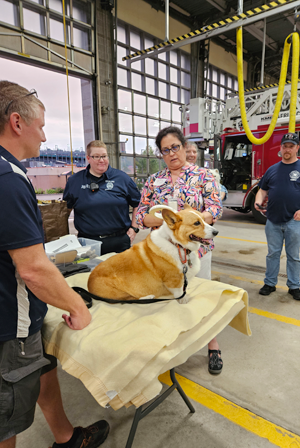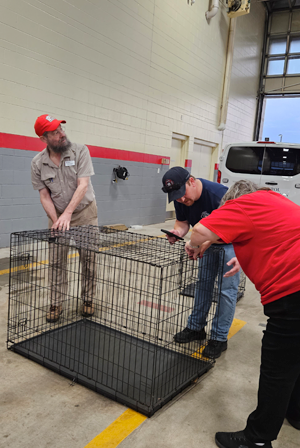 Report on Recovery Resource Center (RRC) response Leicester, MA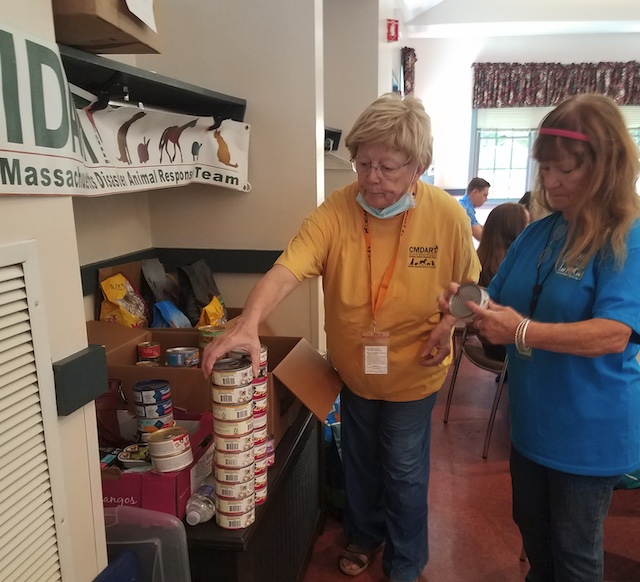 August 30, 2022
Following up after a fire at a Senior Housing unit there was an RRC – Resource  Recovery Center set up by Leicester  Emergency Management . Because some of the residents own pets, CMDART was asked to participate. Pat Dykas, Animal Control Officer for Leicester and Worcester, dropped off some donated foods prior to the start of event.  JoAnn Griffin picked up other supplies from Sterling Animal Control  Officer, Kelly Jones.
 JoAnn and Cathy Stone  set up and manned the CMDART table with the assist of member Dianna Provencher who is also a Selectman for the town of Leicester. Six (6) pet owners were affected totaling 8 cats and 2 dogs, of those 4 cat owners accepted donations of food and toys. One  dog owner had a rep come for information, but did not seek supplies; 1 cat owner also did not seek out assist while there.
We are pleased to say that several other workers from agencies stopped to tell us that pets were an issue they have never given a thought to until seeing us at the event and how great it was for us to do this. They took information for future use. All remaining donations will be stored in a safe secure location for future needs.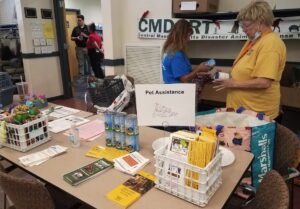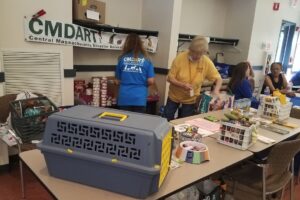 Approximately 150 people attended the Massachusetts Emergency Management sponsored Community Emergency Response Team (CERT) Rodeo rally today in Leicester. 
CERT teams from across the state attended to get a refresh on learning to re-establish local teams and get a refresh of training for Sheltering, search and rescue and other community organizing needs to prepare for local emergency management incidents.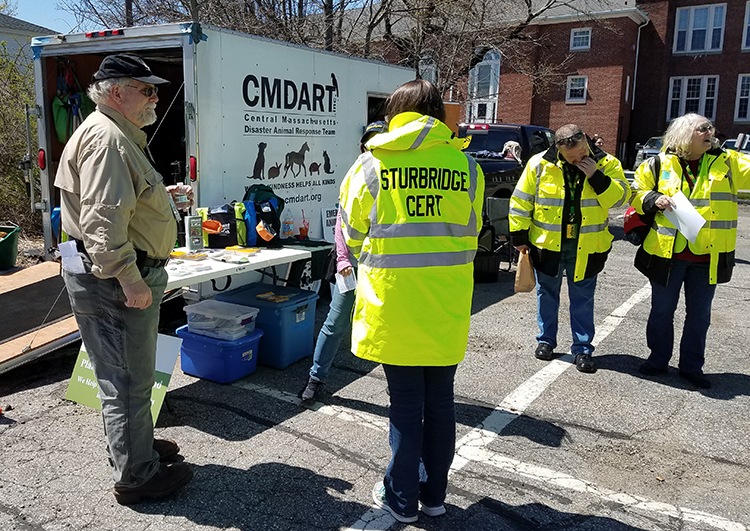 Larry Holmberg,  Hampshire Emergency Response Team (left) talks to some local CERT members about animal Disaster response.
The Salvation Army provided lunch for all of those who attended.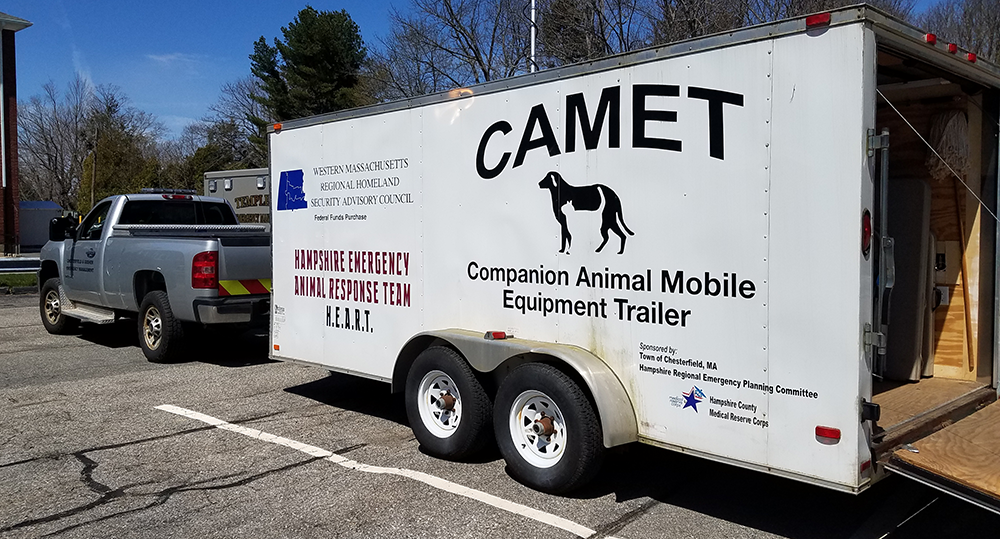 Larry brought their DART trailer from Western, Mass.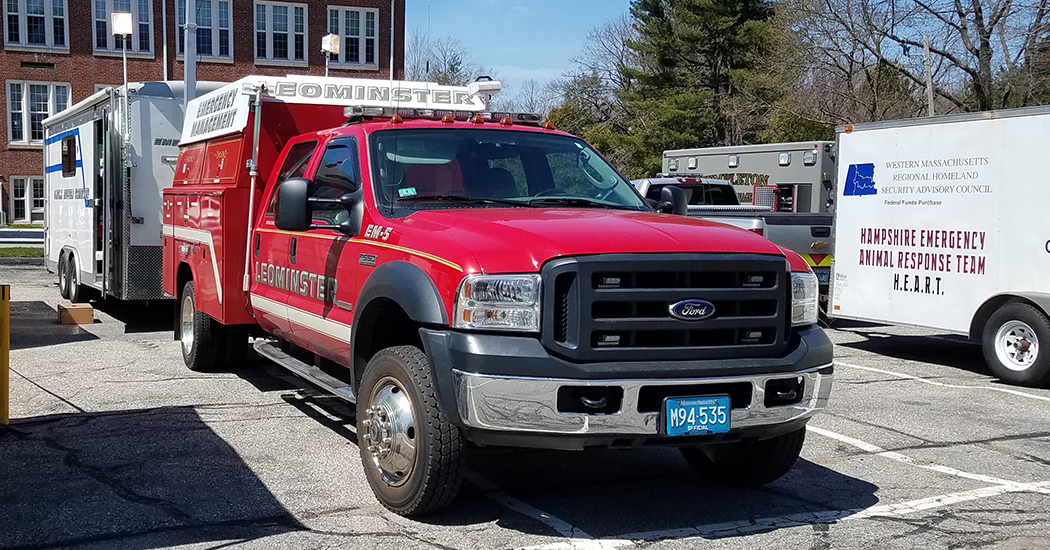 Leominster Emergency Mgmt CERT.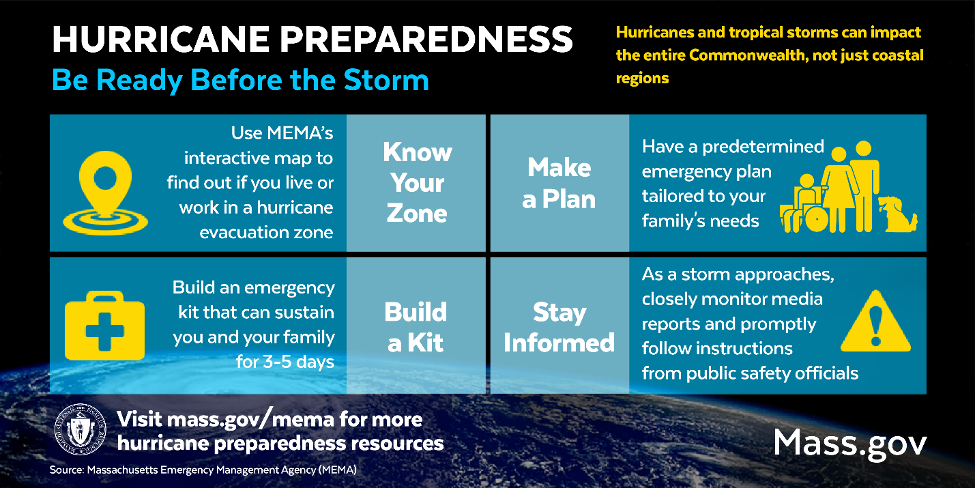 CMDART needs your help with with some needed repairs (tires, maintenance) on our trailers as well as replace some torn protective covers. Some of our trailers have not had new tires since the trailers were purchased or acquired. Trailers that sit in the sun and weather get rotten tires.  

We are also seeking funds to purchase portable, cardboard pet carriers, portable bowls, slip leashes to offer at Resource Recovery Sites when called. We also help supply emergency pet supplies to the American Red Cross in Central Mass for local fires involving pet owners.
Thank you!
To our sponsors who helped make our
recent Assistance Animals live
webinar so successful.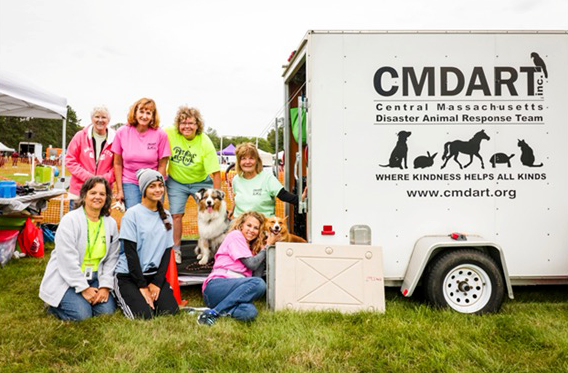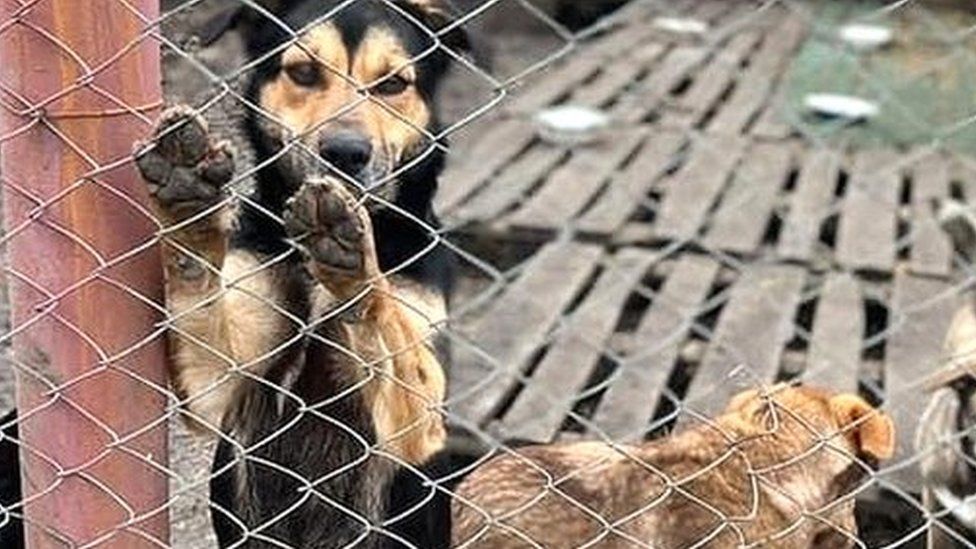 One of the shelters being supported by IFAW in Ukraine
How animals in Ukraine are being rescued during war
By Manish Pandey
Newsbeat reporter
More than one million people have now fled Ukraine, with the EU suggesting that number could rise to four million.
The scale of the tragedy is still unfolding - and while the focus is rightly on the humanitarian disaster, it's meant some people have had to make agonising decisions about what to take with them.
And that includes what happens to their much-loved pets.
"The devastation caused by some of these rocket attacks, that open environment full of glass, concrete and metal is dangerous to people but also to animals," James Sawyer, UK director of the International Fund for Animal Welfare (IFAW) tells Radio 1 Newsbeat.
His organisation supports shelters in Ukraine and has been supplying resources like food, veterinary supplies and paying the wages of staff during the war to ensure animals can carry on being looked after.
"Local supplies are running out, one of the two animal shelters we support has been damaged by shells, losing one of the animals," he adds.
James says it's "too unsafe to be able to put boots on the ground", so the IFAW is focusing on the best possible support remotely.
They've been providing emergency aid to staff who've reported a dire situation with 1,100 dogs in their care.
And staying to look after the animals is obviously dangerous. At one shelter, staff say they're too scared to light a fire in case it draws unnecessary attention.
There are also issues trying to evacuate across the border, with rules around microchipping and vaccination for animals normally in place.
PETA Germany has been on the border trying to "shepherd animals out safely", according to Jennifer White from the animal rights group.
Like IFAW, she says the group is working with partner organisations in neighbouring Romania who've managed to get into Ukraine to rescue abandoned animals, along with offering to vaccinate dogs and cats.
She says two tonnes of cat and dog food have been donated, as well as giving blankets to people who've been walking vast distances.


When you think of animals, it's not just about household pets.
"Whenever an area is hit by war, those animals stuck in the zoo are dependent," Jennifer says.
Reports suggest animals from the Save Wild bear sanctuary near Kyiv were transported to Poland, where a zoo has offered them refuge for the duration of the war.
But that's not the case everywhere, with staff at the Kyiv zoo reportedly saying the opportunity to evacuate its animals has now well and truly passed.
"It's almost impossible to evacuate animals, because it's impossible to provide appropriate veterinary service and transportation," says Kyrylo Trantin, the zoo's chief.
What can people in the UK do?
Jennifer says people should be writing to their MPs to urge government action on relaxing rules to allow entry for people in the UK with their companion animals.
A statement by DEFRA says are "strong biosecurity measures in place to protect the public and other animals from diseases".
But it adds it recognises "the difficult and distressing situation" that Ukrainian nationals faced and the UK government was "looking at options to provide support" to those entering the UK with their pets.
The charity Paws And Whiskers Sussex say they are working with groups in Romania, trying to empty as many shelters there to make space for Ukrainian animals, by getting the animals to the UK.
"The plan is once the Ukrainian animals have received veterinary care and assessments, then we can also begin to find homes for them as well," says Hannah Carter, director of the group.
James adds people shouldn't travel to the war zone and instead should support organisations doing expert work.
"Most importantly, you need to remain committed for the long-term, because solutions for people and animals require that commitment and approach."

Pet First Aid Training & CPR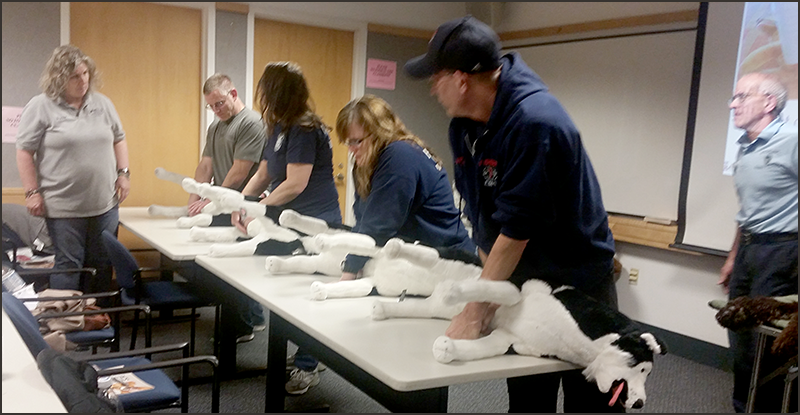 Would you like to reduce your trips to the veterinary?
Want to know how to help your pet in an emergency?
Twenty-four (24) people attended the Pet First Aid Training sponsored by the Central Mass Disaster Animal Response Team today (March 7, 2020) at Fitchburg Fire Dept.
Fitchburg/Leominster and Sterling Animal Control,  Fitchburg and Leominster Emergency Management  and CMDART volunteers practiced CPR, wound wraps, checking for vital signs, basic first aid and much more.
The course was taught by Honor Blume of Pet Tech who is also a member of the Berkshire DART team. CMDART also held the same course February 16 at Webster FD with 21 attendees. 
Several participants have signed up for CMDARTS upcoming animal disaster training course being held March 21 in Templeton.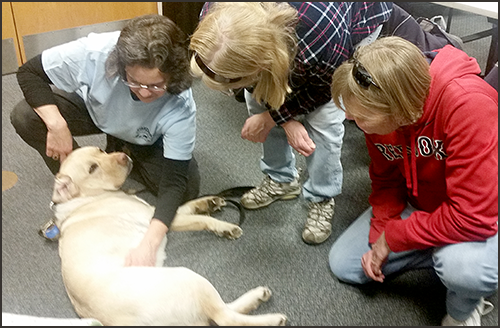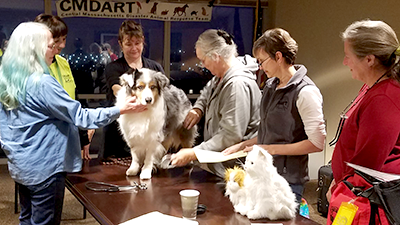 Greet, Reach, Teach Gathering

CMDART  held one of its Greet, Reach programs, to provide an opportunity for our volunteers to gather together, enjoy meeting, and learn some new skills together.  Our special guests were from the Humane Society of the United States talking about our year-long deployment of volunteers to aid emergency animal sheltering for the Great Dane incident in New Hampshire.  more than 500 volunteers from cross the country, including 12 from our team, deployed to aid the massive task of doing emergency animal sheltering for 84 Great Danes who eventually were re-homed.

The second Greet, Reach Teach, included guest speakers Michael Keiley, from the MSPCA, speaking on their response to the Merrimack Valley Gas Explosion. CMDART had readied volunteers and equipment for mutual aid, but eventually only supplied goods to some of the shelters set up in that area.  Ilene Segal, DVM, from SMART, also joined us at G,R.T, to help us review some basic vital signs and pet first aid we would do at an emergency situation/shelter.
We were glad to have a couple of animal control, members of the local CERT teams,  and Medical Reserve Corps attend the events held at the American Red Cross building in Worcester.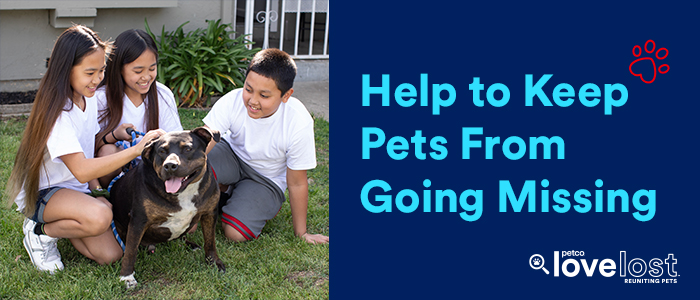 Petco Love Lost Summer Toolkit Available Now!
Summer is here, and with the 4th of July around the corner,
it's more important than ever to help your local community keep their pets from going missing!
We've created a

S

ummer

Toolkit featuring lifesaving materials and tips from
Premade social media graphics and suggested captions
Customizable press release
Email template and banners
Planning to Evacuate with Your Pet

Click Here To Read About Disaster Preparedness For Your Pet
Just as you would with your family's emergency supply kit, think first about the basics for your pet's survival and care after a disaster event.
Read FEMA's Pet Owner's Fact Sheet Here
ProPac offers a tremendous selection of pet care products during times of an emergency.
Below are a sample of these items, plus you can find more online here.
Handy Grab and Go® Pet First Aid kit is ideal for home, travel and outdoor activities. This kit is ideal for dogs under 40 pounds and cats.
Compact, moisture resistant standup pouch fits easily into a backpack, glovebox or drawer.

Easy to carry and resealable

Pouch features see-through back to find what you need fast!

Tough metal foil/plastic laminate on the front.

Measures 6″ W x 9.25″ H x 2.5″ D

Product weight 9 oz.


Visit our photo page for more wonderful photos!