Ways to Donate
There are many ways you can donate to the Central Massachusetts Disaster Animal Response Team. From an online gift to a donation of goods (such as leashes and food bowls), your contribution will have a major impact on the lives of people and their pets affected by disasters.
CMDART, Inc. is an independent, charitable, 501(c) (3) non-profit organization, and does not benefit from any state or federal funding. The organization depends solely upon grants and private contributions to full fill its mission.
Donate Now
Make a donation today!

Scan with your smartphone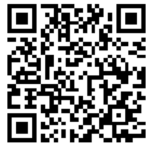 For more info
or to directly donate, contact [email protected]
or call 508-476-2873.
Mail a donation, please send a check payable to:
Central Massachusetts Disaster
Animal Response Team, Inc
P.O. Box 1317
Douglas, MA 01516
Monthly Giving Partner
To become a monthly giving partner contact [email protected] and sign up.
Your small monthly giving amount of even $25.00 a month can help us with the following: helping pet owners who are victims of fires, website management, disaster equipment upkeep, signage for events, prevention educational and training materials, funds for disaster response like gas and transport of animals, purchase of uniforms for volunteers and much more. 
Pet Go Kits
Be ready for an emergency for your pets! Purchase Pet Go Kits at any of our upcoming events or by mail.
Each kit is $20.00 each at events.
$5.00 additional for mailing in the US.Each kit includes our own CMDART designed personal preparedness literature.