Ways to Donate
For more information about CMDART or to make a contribution of any size, contact treasurer@cmdart.org or call 508-476-2873.
To make a donation by mail, please send a check payable to:
Central Massachusetts Disaster Animal Response Team, Inc. P.O. Box 1317, Douglas, MA 01516
---
 Your shopping will support Central Massachusetts Disaster Animal Response Team (CMDART)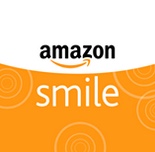 Click here to shop and support CMDART Amazon
---
Monthly Giving Partner
Please consider a monthly giving program to provide CMDART with steady, reliable support to help us when future disasters strike.
---
"Tags for Tails" 2018  benefits animals in disaster
            Douglas – Have you started your spring cleaning? Do you have a move planned and need a great cause to donate your stuff to? Are you an expert at holding yard sales? 
The Central Massachusetts Disaster Animal Response Team (CMDART) will hold its  seventh annual "Tags for Tails" yard sale June 2, 7– 5 p.m. (rain or shine)  at the Douglas Fire Department and Highway Barn Lawn on Rte. 16, Douglas. We will start taking items second week of April following our April 7 (training) until noon on May 30. Severe rain prediction, sale will be held June 3.
 CMDART is in need of people who can assist the collection, organizing and pricing of items prior to the event and helping the day of if possible.  Also, if you are having a yard sale and want to make a small contribution to the team, it is greatly appreciated.  
Disasters, including fires, winter storms and other incidents are increasing. CMDART needs funds to maintain the mission of helping our communities to plan, prepare and respond when animals are affected by disasters. The proceeds of this sale help to fund some basic costs for the team's continued service each year such as management of our disaster response trailers, sponsoring disaster trainees and materials, purchasing public prevention education materials and more.   
            Please note: NO ITEMS ARE TO BE DROPPED AT THE DOUGLAS FIRE STATION and please do not call the fire station with questions.
CMDART is an independent, private, non-profit 501 (c) 3 tax-exempt charity.  Items donated should be priced with a reasonable value on them as this will help us greatly. Receipts for donations will be offered if requested.  
To donate items, to volunteer to assist the sale/s call 508-803-1989 to let us know that you have items to contribute. Calls will be returned with a time and location to drop your items. Limited pickup service is available within a reasonable distance of Douglas for a $20 donation.
Items CMDART can accept:
Small items of furniture (end tables, lamps, framed pictures) in good, clean condition, books, CDs, jewelry, linens in nice condition, toys and games, tools (old and new), household items, healthy plants (perennials especially appreciated),  dishes, pet related items are especially appreciated and seasonal items. Specialty crafts appreciated. Clothing, if clean, pressed and sorted by size and gender. CMDART is also accepting gift cards for silent auction or to help gather more items.
Items CMDART can NOT accept:
Electronics (computers, printers, TVs), bedding, large pieces of exercise equipment, large appliances, no children's furniture, and hazardous materials such as paint and fertilizer. Limited Christmas items. No pet or other perishable food.
Want to volunteer with us?
Are you interested in taking a course to become a CMDART volunteer? Contact membership@cmdart.org or sign up for an introductory course.   CMDART is an independent, charitable, non-profit, tax-exempt 501(c)3 organization. We provide information, training, support, supplies and personnel to help plan, prepare and respond to aid animals affected by man-made or natural disasters. CMDART serves the local and regional communities of Central Massachusetts and particularly Worcester County. Animals affected by disaster can include small and large animals such as pets, livestock, and exotics. CMDART aids communities that seek to comply with the Pets Evacuation and Transportation Standards Act (PETS Act), which requires that household pets and service animals be included in local and state planning.
            CMDART is also seeking positions on their Board of Directors. Go to our Facebook page or website www.cmdart.org  for more information.
---
Pet Go Kits
Be ready for an emergency for your pets! Purchase Pet Go Kits at any of our upcoming events or by mail.
Each kit is $20.00 each at events. $5.00 additional for mailing in the US.Each kit
includes our own CMDART designed personal preparedness literature.
---
There are many ways you can donate to the Central Massachusetts Disaster Animal Response Team. From an online gift to a donation of goods (such as leashes and food bowls), your contribution will have a major impact on the lives of people and their pets affected by disasters.
CMDART, Inc. is an independent, charitable, 501(c) (3) non-profit organization, and does not benefit from any state or federal funding. The organization depends solely upon grants and private contributions to full fill its mission.
Donate Now
Make a donation today and help us continue to provide information, training, support supplies, and personnel to help plan, prepare, and respond to aid animals affected by man-made or natural disasters