Ways to Donate
For more information about CMDART or to make a contribution of any size, contact treasurer@cmdart.org or call 508-476-2873.
To make a donation by mail, please send a check payable to:
Central Massachusetts Disaster Animal Response Team, Inc. P.O. Box 1317, Douglas, MA 01516
---
 Your shopping will support Central Massachusetts Disaster Animal Response Team (CMDART)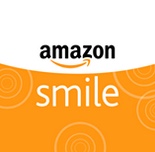 Click here to shop and support CMDART Amazon
---
Monthly Giving Partner
Please consider a monthly giving program to provide CMDART with steady, reliable support to help us when future disasters strike.
---
Pet Go Kits
Be ready for an emergency for your pets! Purchase Pet Go Kits at any of our upcoming events or by mail.
Each kit is $20.00 each at events. $5.00 additional for mailing in the US.Each kit
includes our own CMDART designed personal preparedness literature.
---
There are many ways you can donate to the Central Massachusetts Disaster Animal Response Team. From an online gift to a donation of goods (such as leashes and food bowls), your contribution will have a major impact on the lives of people and their pets affected by disasters.
CMDART, Inc. is an independent, charitable, 501(c) (3) non-profit organization, and does not benefit from any state or federal funding. The organization depends solely upon grants and private contributions to full fill its mission.
Donate Now
Make a donation today and help us continue to provide information, training, support supplies, and personnel to help plan, prepare, and respond to aid animals affected by man-made or natural disasters